Kids Crafts Plus
We offer a huge selection of kids crafting supplies as well as teaching essentials. Check out the wonderful selection of beautiful specialty papers! Free shipping on orders over $100.00!
Elegant Quilling
We offer over 1,000 quilling supplies. What makes this site so special is that every paper is offered in 8 sizes! From 1/16" up to 1". For those of you tired of only seeing 1/8" paper in stores, this is definitely the site for you! Check out the home page for the new customer discount coupon.
Craft Link Exchange - FREE Craft Link Exchange Resource for Arts, Crafts, Gifts, and Collectibles Websites.
Craft Business Home.com
The free guide on how to turn your craft into a profitable home business: Starting and being successful at your home business with crafts!
Click here
to find out how to have fun
and
make money!

Our Mission is to Provide a Safe Place for the
Children of Willits to Play, Learn, and Grow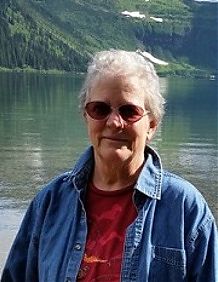 http://www.kidscamps.com/
Sand and Art for sand art bottles

Online store for sand bottles, sand art craft bottle, colored sand bottles, glass sand bottles, and sand art bottles wholesales
TheArtfulCrafter Your guide to fun & profits from crafts: extensive articles from profesional crafters and business people: everything you need to know to make and market your crafts succesfully.
Joost Langeveld Origami Web Site
See the work of an Origami enthusiast!

A Crafts & Gifts Links Exchange & Resources
Gifts of All Sorts. Huge Assortment of Links & Resources & more.
http://www.GiftsLinkExchange.com
Family Fun Crafts
http://www.family-crafts.org
A wide collection of family crafts, coloring and collage projects for children is available here. Get unique holiday craft and family craft ideas and have some fun time with your family and kids.
Fun arts and craft ideas for youth and adults alike.
Love Life Crafts

http://lovelifecrafts.blogspot.com
This is the life of a full time mom of 2. My name is Becca and I live in beautiful Northern California and I am living my dream of being a stay at home mom. This will be a place for my musings and for me to share my love of all things crafty.
These crafts projects use materials found around the house, like egg cartons, cardboard, paper, boxes, string, crayons, paint, glue, etc.
http://www.enchantedlearning.com/
Simple ways to fill your family"s life with art and creativity.

Victoriana Quilt Designs FREE original quilt patterns, techniques, Block of the Month, Printable labels. Quilt Note Cards are also available. These make cute gifts for anyone who loves quilts.
Stamper's Quest Magazine
We are a rubber stamping ezine featuring new projects each month created by our super talented design team.
http://www.sierranevadajourneys.org/
Valerie's Art Gallery
http://gallery4valerie.blogspot.com
I enjoy creating objects of function and beauty with my two hands. I live in a small town and sell my hand made gifts and accessories at the local Farmer's Market. See something you'd like to order? Contact me and we'll discuss custom options (size, color, etc.).
Margaretz Mix... On an Art Journey
http://margaretzmix.blogspot.com
Mixed Media paper crafting. Greeting cards, ATCs (Artist Trading Cards), Tags, Bookmarks, Art Dolls, Steampunk, Grunge, etc. etc.
Moonscapes - A Visual Journal
http://lunagraphica.blogspot.com
A visual journal - illustrated pages of thoughts and ideas. Journal pages in the form of ACEO, ATC, Art Squared cards, or traditional journal pages by artist Cindy Couling. Also a look at other art projects and swaps currently happening in my studio.
"Starla's Candle Making
Candle making instructions for beginners, as well as the advanced candle maker. Video instructions for painting hang tags can be found on the site."
Mad About Molds
We offer the best selection of clay push molds found anywhere. As a business owner, we are always looking for new ways to offer an enjoyable experience with us.
Art, crafts, and ideas to inspire. Craft Zebra contains craft projects, colorful pictures, and related information.
We would love to add your website to our friend page.
Contact us at cpg@pacific.net